RedZone 10x Offense & Defense

Innovation Mastermind Events
For CIOs and Business IT Leaders
Guiding Their Organizations Through Disruptive And Exponential Change
Innovation, Strategy, and Leadership Mastermind Events for CIOs and Business IT Leaders
Faster To Train With VR Masterminds
Years Of Combined Experience Every Event
Our events provoke an open, collaborative environment to facilitate interactive discussions surrounding current challenges CIOs are facing in the industry.
Join conversations that accelerate innovation and transformation.

Help your business avoid disruption, develop efficiency, and gain tactical and strategic ideas.

Leave invigorated and equipped with the tools necessary to bring new and fresh ideas to your work.
Change the trajectory of where you are going both personally and professionally.
Bill Murphy's RedZone 10x Podcast
Bill Murphy Interviews Thought Leaders About IT Security, Innovation, Ideas, Creativity, Neuroscience and More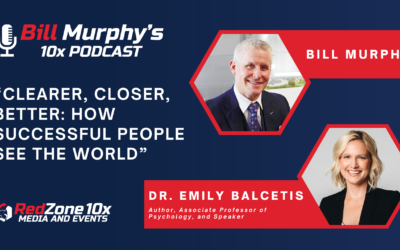 In my most recent episode, I am joined by top motivation science speaker, author, and associate professor of psychology at NYU, Dr....
read more
For 20+ years Bill Murphy has built Mastermind Communities for CIOs and Business IT Leaders who are interested in 10X thinking and taking their businesses and careers to the highest level possible. 
Bill Murphy's RedZone 10x Podcast is an innovation podcast featuring some of the top Innovation, Leadership and Strategy leaders in the world.  Bill founded RedZone Technologies in 2001 – committed to securing the lives of a billion people.