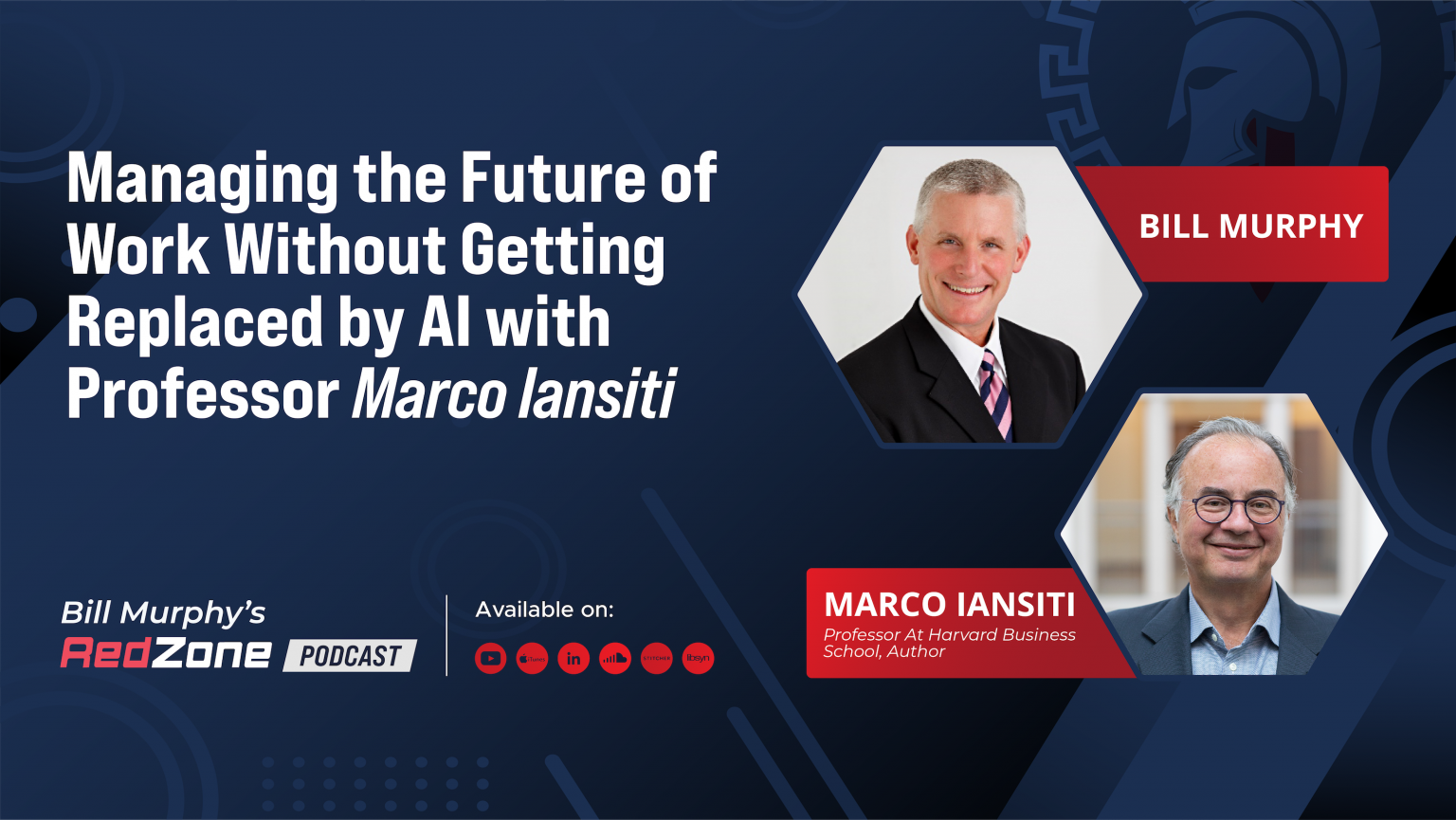 The COVID-19 pandemic has led to an explosion of calls for organizations to drive AI and digital transformation innovations to solve major problems around the world.
CIOs continue to be the quintessential API of their respective companies, driving innovation at a scale never before seen in human history by harnessing the power of AI and Data Sciences. Moving the innovation needle forward in a post-pandemic world takes integrating digital ecosystems using AI-centric operating models to capture value for your organization. 
Key Takeaways from this podcast include:
D

igital companies can maximize their network value and data value to supplement their traditional product value.

 (4:00 -7:05)

 

CIOs can manage the future of work across an AI-centric ecosystem without being replaced by AI

. (16:25 -18:45)

 

Using a

 

top-down, thoughtful leadership structure

 

allows CIOs to

 

deploy AI and 

tr

ansform 

their

 

security a

rchitecture

.

 (31:25 -35:20)

 
 In this podcast, I sat down with author and professor at Harvard Business School (HBS), Marco Iansiti to discuss how CIOs can manage the future of work across an AI-centric ecosystem without being replaced by AI. Marco brings to this discussion case studies from notable companies that have integrated AI into their business model with success recently: 
Intuitive Surgical

 

Moderna

 

Novartis

 

IKEA

 
Marco is an expert and thought leader in the field of developing firm-level strategies using AI and other disruptive technologies that are detailed in his latest book, Competing in the Age of AI: Strategy and Leadership When Algorithms and Networks Run the World. He has been a top advisor for top tech firms such as Facebook, Amazon, Microsoft, Intel, while also co-founding several companies, including Model N and Keystone Strategy LLC. 
As a CIO and Business IT Leader here are some wins you will get by listening:
Algorithms don't need to be smarter than humans to run the world. [1:30]

 

Your business model is the roadmap that can show how you propose to create value. [4:30]

 

Digital companies are comprised of product, network and data value. [5:00]

 

Almost every digital business can call itself a platform. [7:00]

 

55% of large companies have serious APIs that are connected to ecosystems of other companies. [7:30]

 

CTOs are the multi-sided superheroes of a business. [10:30]

 

CIOs are a quintessential linchpin of any organization across any industry. [11:00]

 

The COVID-19 pandemic has made transformation and innovation necessities for solving a myriad of problems. [12:30]

 

Deploying data sciences and AI makes operational processes much faster. [00:17:30]

 

Deploying horizontal connections across your firm gives you the leverage to find out what your data can really do. [20:30]

 

Security architecture is incredibly important to actually make stuff happen with technology. [21:30]

 

The combination of technology deployed data and AI-centric architectures is a huge differentiator for firms. [22:00]

 

If you can predict who is at risk, you can predict your supply chain. [25:00]

 

The adoption of data sciences in technology around AI spread like wildfire during the pandemic. [25:30]

 

Necessity used to be the mother of invention. Now it is the mother of transformation. [26:30]

 

Moving to the cloud gives companies the chance to solve problems that they weren't able to when they were on-premise. [32:00]

 

Organizations that provide more clear and thoughtful leadership committed to transformation do better. [32:30]

 

The core of transformation is an architectural story. [33:00]

 

There's a huge upside to digital transformation, but it also exposes you to all kinds of risks at the same time. [38:00]

 

IT has gone through such a process recently that it's starting to change how society functions. [47:30]

 

Algorithms are changing everything from the way that companies work to the way that elections are run. [48:30]

 
 

How to Connect with Marco Iansiti

 
Resources referenced in Podcast:
About Bill Murphy
Bill Murphy is a world-renowned IT Security Expert dedicated to your success as an IT business leader. Follow Bill on LinkedIn
If you are interested in learning more about my company, RedZone Technologies, and our security expertise, in particular related to Cloud and Email Security Kill Chain Strategy, Techniques and Tactics you can email cloudkill@redzonetech.net.  
Love this episode? Leave a Review 
Share it on your LinkedIn feed.
 If you haven't already, please make sure you leave us a review on iTunes.
Subscribe To Bill Murphy's RedZone Podcast